Welcome to Hame Fae Hame
About Us
---
Hame Fae Hame has been providing trusted childcare in Scalloway for over a decade, founded by Kaye Sandison the nursery now supports families from across Shetland.
Our well staffed nursery is well established, being an essential part of the local Shetland community. We believe in giving children the best possible start in life, and to that end our day nursery focuses on each child as an individual, encouraging them to learn and grow in ways that attend to their particular needs.
---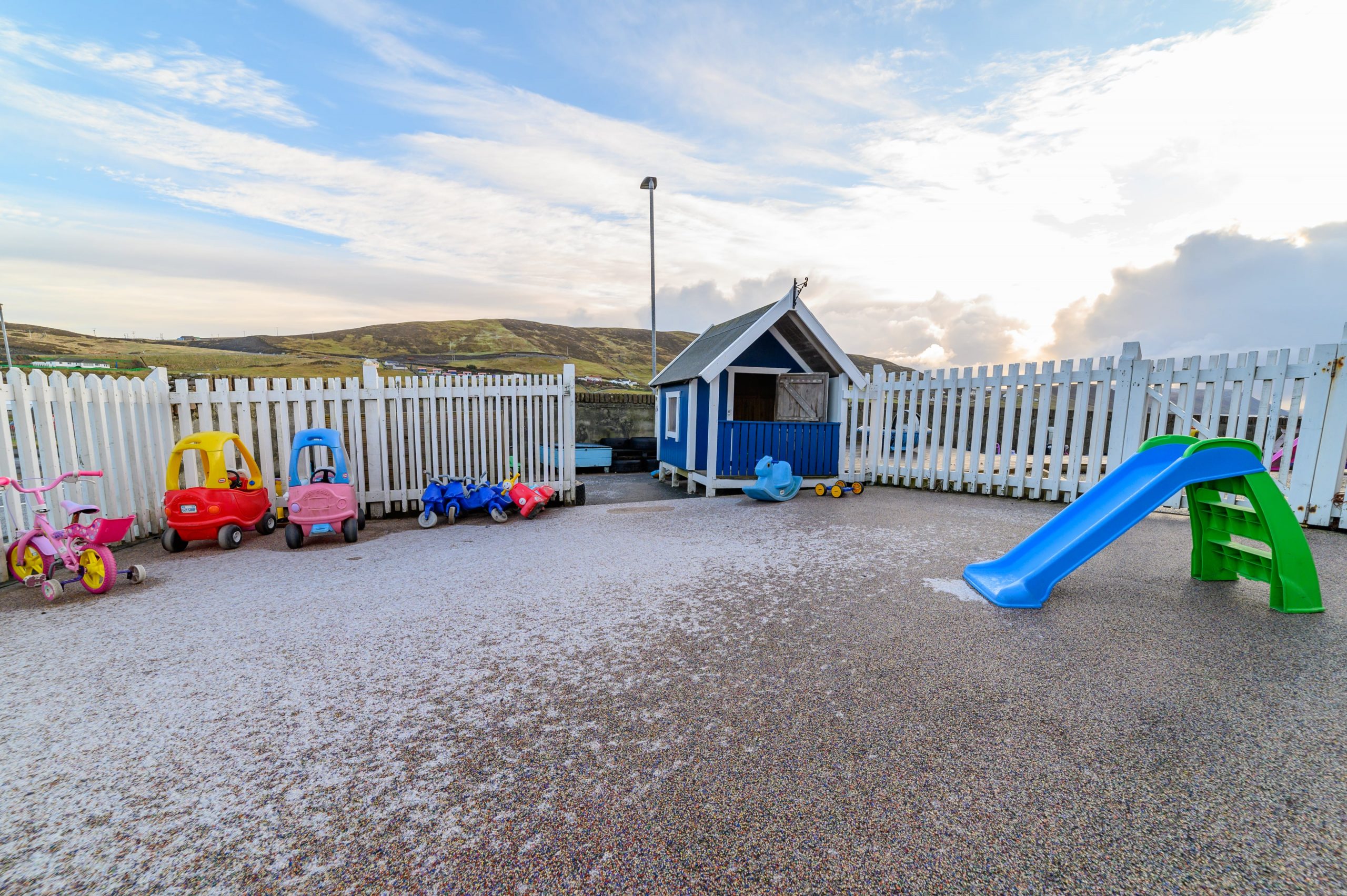 Activities
With a focus on child development, their days are filled with fulfilling activities
Hame Fae Hame is an integral part of our lives and has been for the past 4 years.

We've always felt at ease leaving our children there, who go in happy and leave happy. Staff are extremely welcoming and caring and the facility is always flexible and accommodating . We know that as parents, we can be a bit obsessive about things like our children having naps, length of naps, dietary requirements (and sometimes even bowel movements!) and the staff at Hame Fae Hame always strive to work with you on meeting those needs and the relay of information.

An absolutely excellent facility and service that I would recommend to anyone with children. They make a huge different to all our lives.

Hame Fae Hame is the best nursery! Kaye and the team really manage to create a home from home experience, even as the nursery gets bigger, that caring environment remains. They know our son so well and have invested in his development from day one.

He learns new things every day in an environment where he feels safe and encouraged to do so. He feels at home. The staff take time to understand him, are genuinely interested in him, and meet his needs in the most personalised way: he feels special and valued.

The flexibility offered is totally brilliant and enables us as a family to juggle busy life with less stress. We are very happy! Thank you guys!!

As working mams, having flexibility means we're not paying for any hours we're not needing so going back to work still pays off even when you've got a couple of bairns. Flexible pick up and drop off times and paying to the nearest 15mins rather than hour means you can spend more time with you kids if you happen to get an early or later start at work.

Free settling in visits means you're entirely comfortable taking as much or little time as you or your bairns needs and the free drop off and collections from the school and nursery enhances transitions immensely. The flexibility adds to the overall relaxed and homely atmosphere and contributes to the bairns feeling so settled there- it really is a home fae home and bairns view staff as friends or surrogate aunties!